Alright!
Jey and I got up semi early (6ish, I believe) for train times :D
It was off to Berlin!
We made sammiches and stuff the night before (or maybe that morning, my memory, it blurs) with the afore-pictured salami deliciousness, had some snacks and drinks packed up and walked down to the train station yay~
Since Ramstein is so small, there wasn't a direct train from there, but all in all we only made two transfers. One only one stop over at Landstuhl and one in... Frankfurt maybe?
And into Berlin either at 13:00 or 15:00, one of those I can't remember which.
Off the train and to the hostel!
According to the directions, it was to be a less than ten minute walk from the station. We stayed at
Plus Berlin
, which had good reviews on Hostelworld but to be honest as we walked there the neighborhood seemed a little skeevey and I was a tad nervous! (It was for naught, to dispel any worry up front [though obviously I made it back safe soooo])
On the way there I saw this graffiti!
I thought it was hilarious 8D
Hostel, Berlin Wall, and More!
The hostel is kind of down this alley (well, narrow street) and looked completely unassuming, then you walk in and it's like Hello! Welcome to the Modern World! All white and clean and professional looking.
Checkin was super easy, then to the room, yay!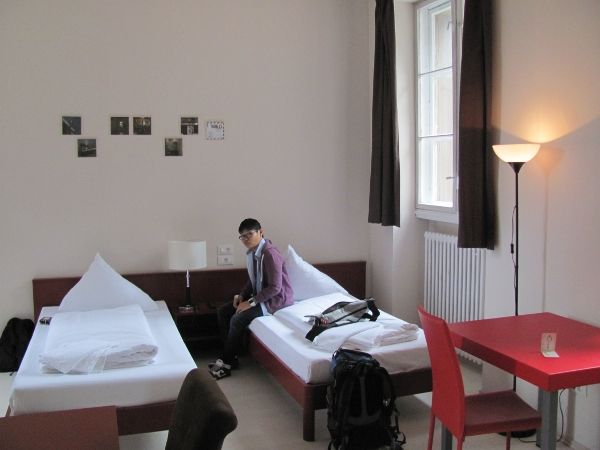 View from the door.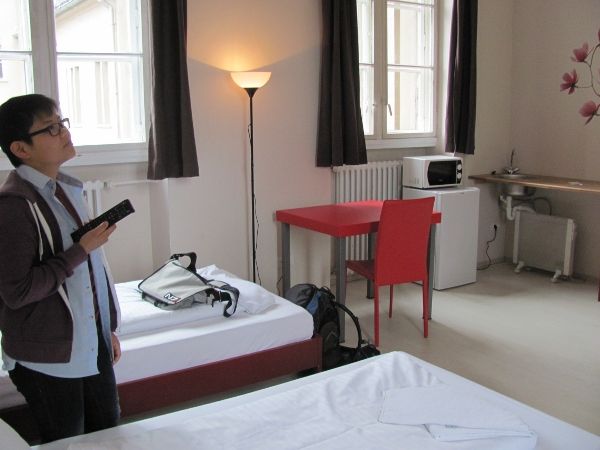 We got a double ensuite, and it was nice!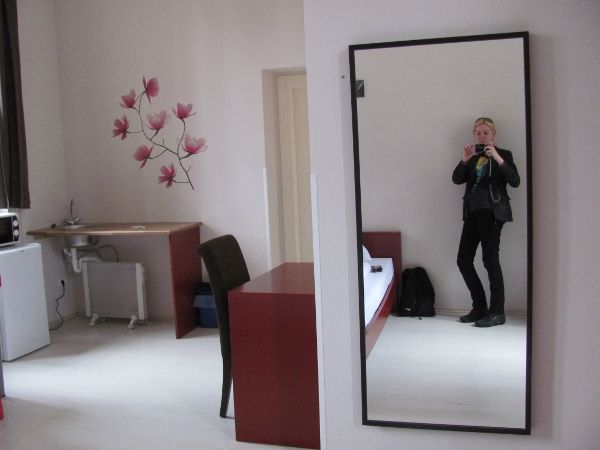 Way nicer than I was expecting actually.
Super roomy (even too roomy, lookit all that space!), sink, fridge, and microwave! That last was such a nice surprise. And really cheap too (comparatively).
Well after dumping our stuff and exploring the room we set off again.. to the lobby: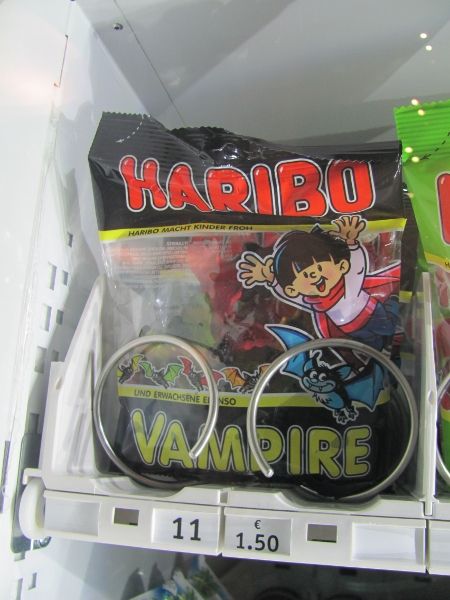 Where they had those in the vending machine 8D Love it.
Anyway, this hostel wasn't far from the East Side Gallery of Berlin Wall, which is part of why we chose it. So a short walk later...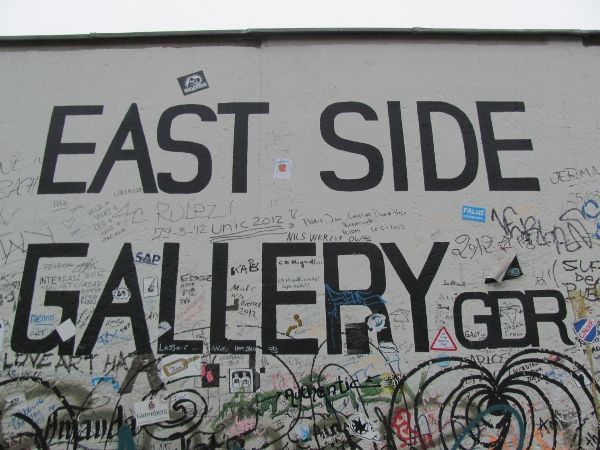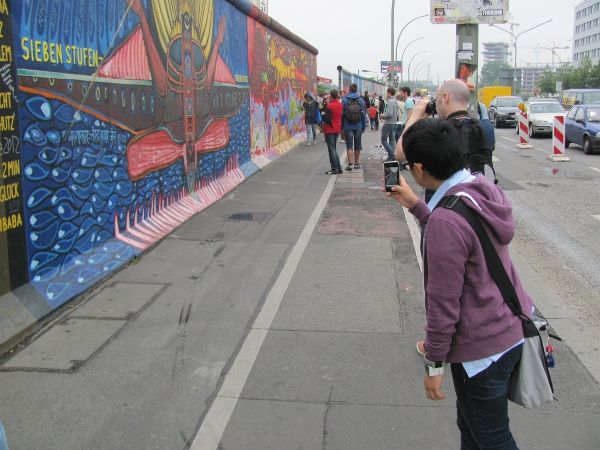 I took a bunch of pictures of the wall of course, but ...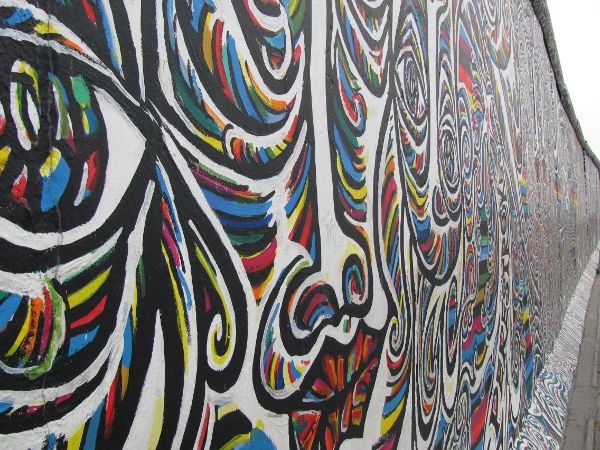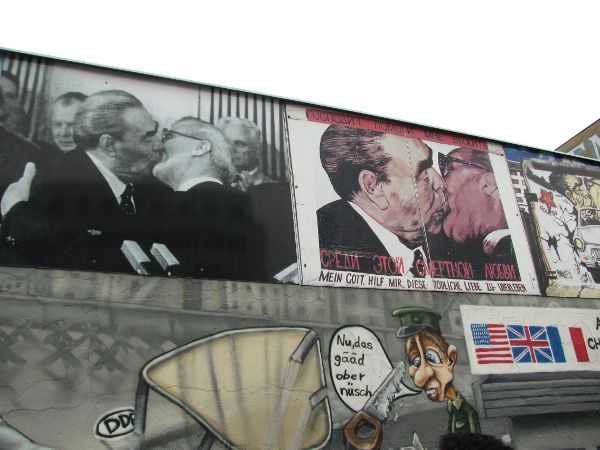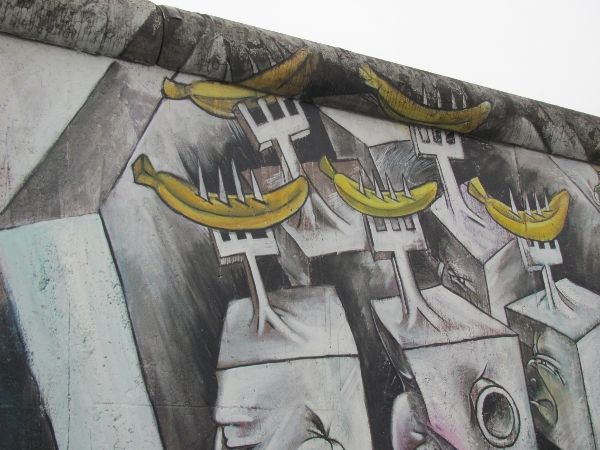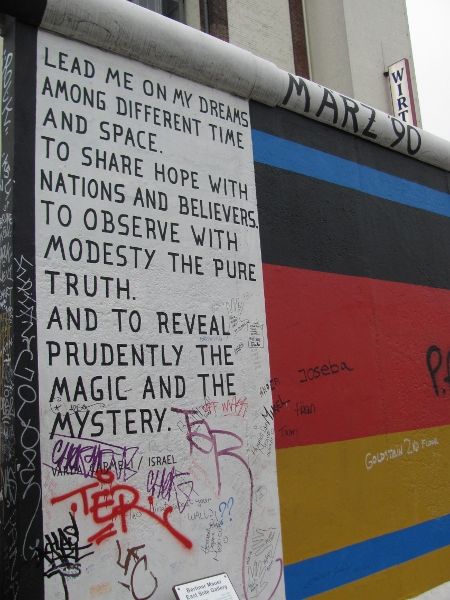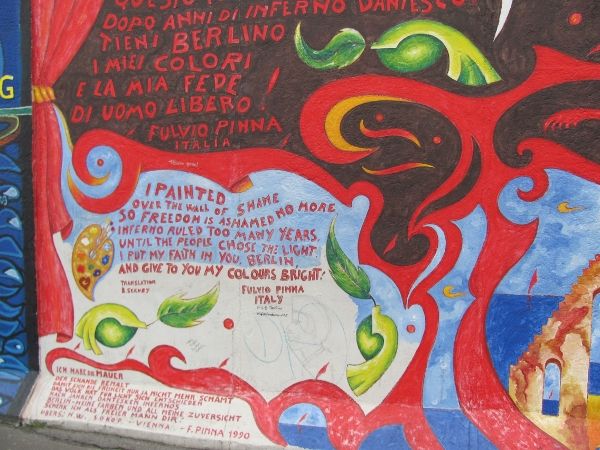 From there we hit Check Point Charlie: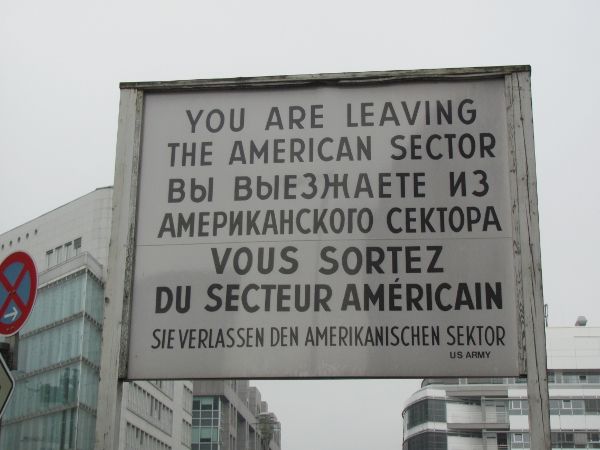 Which of course had a great little timeline and exhibit thing explaining stuff: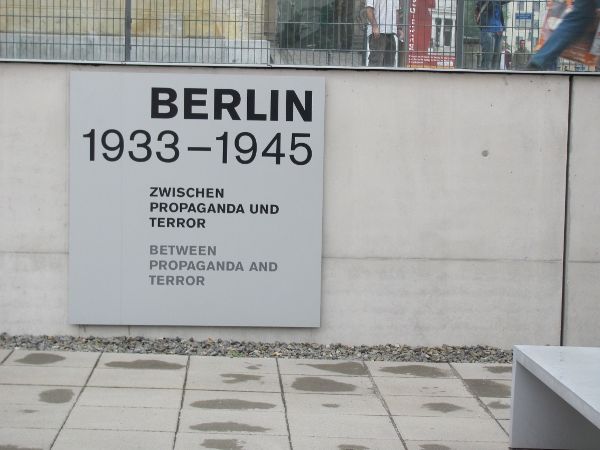 Then dinner!
Where of course, we had to get beer.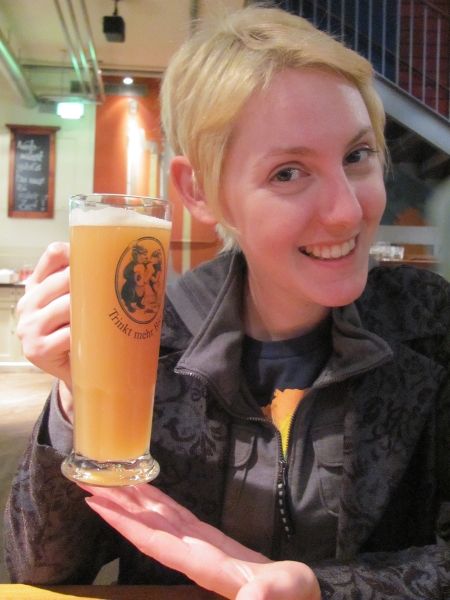 The cups actually say "drink more beer."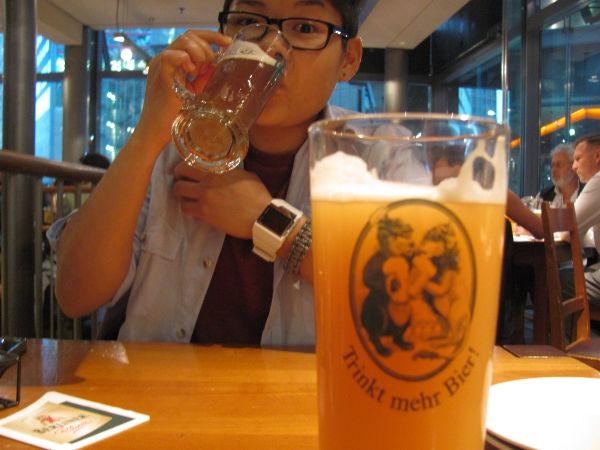 Correct me if I'm wrong, but I think what Jey was saying was young people, being more health conscious and such, weren't drinking nearly as much beer and the industry was in a bit of a slump and the "drink more beer" thing was part of a national campaign.
Not a huge beer drinker myself, so I have no idea how "good" what we had was, but it was part of the experience so I had to :D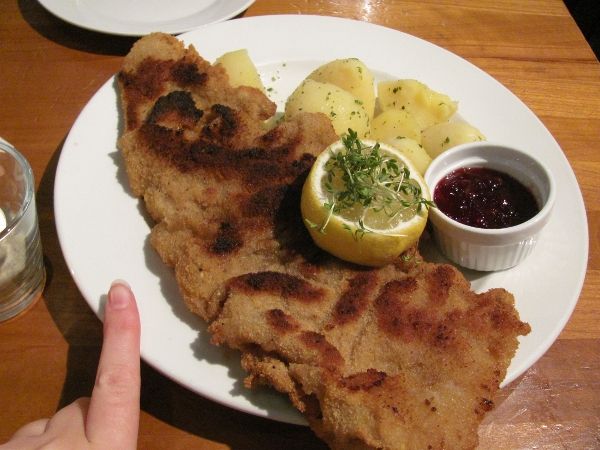 And of course, I also had to have proper schnitzel. Which was delicious.
More Berlin times coming later!