Today, as our last day in Berlin, we thought it would be easier to do the breakfast offered by the hostel. You buy a ticket at the front desk, and head over to the dining room! I want to say it was 4 euro? Whatever it was, we thought it was reasonable, especially as it was buffet style.
Bye bye Berlin ;_;
Side note, whenever I type "Berlin" I want to add an "e" at the end. Not sure why...
Anyway, I'm sure that breakfast looks very unappetizing, but it was decent. A roll, scrambled eggs with mushrooms, chocolate bread (yay~), fruit, tea, and orange juice. I wanna say I went back for more chocolate bread 8D
And off~!
We had two more of those ticket deal things left, so this time we trained out instead of walking.
Don't throw bottles out the window mmkay?
Also, try not to fall awkwardly.
I just love all the brick work ;_;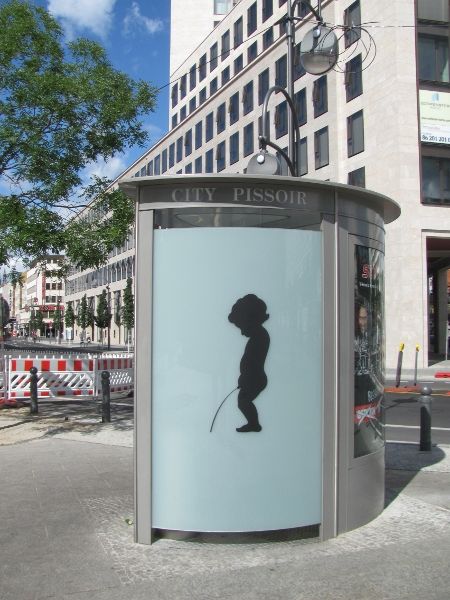 This amused me far too much.
Anyway, we headed to see the Kaiser Wilhelm Gedachtniskirche, which was a church that was bombed and they kept it in its half ruined state.
Well.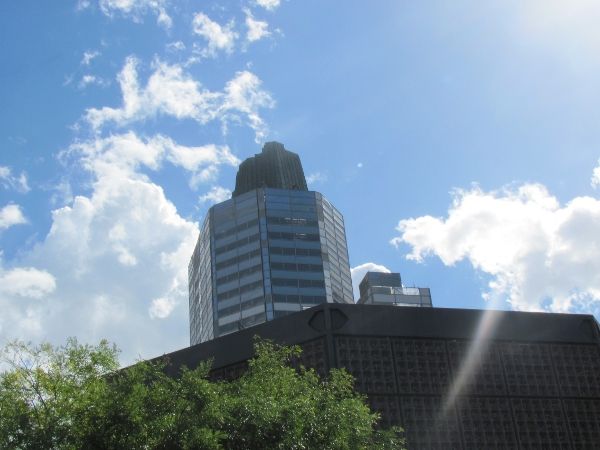 It was being renovated ;_; So that little spire up there? That's all you could seeeeee. Boo.
All was not lost though!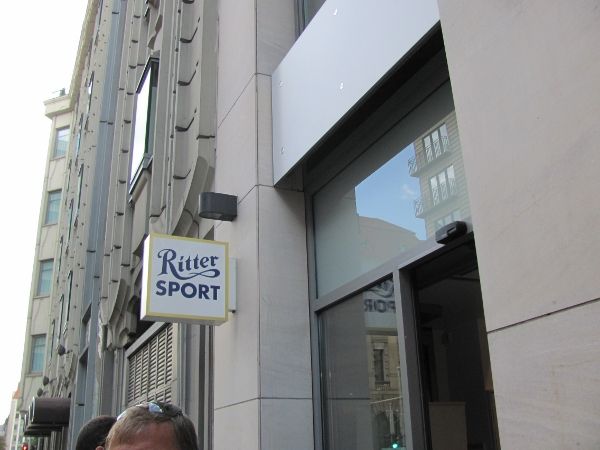 We'd passed this fine establishment on the way, and so now went back to it.
Loooook, you can custom make your chocolate!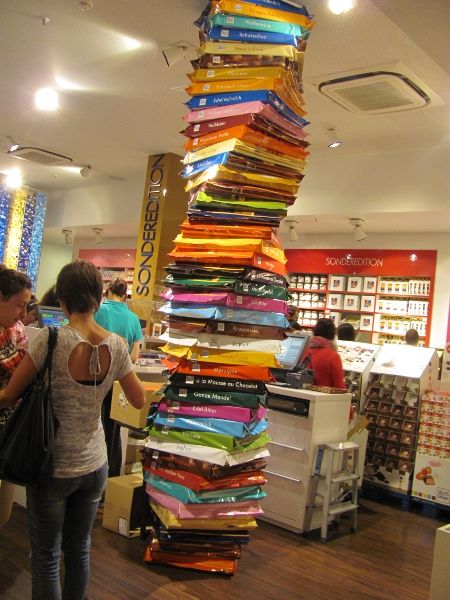 SO MUCH CHOCOLATE
And all this stuff you can put in it ;________;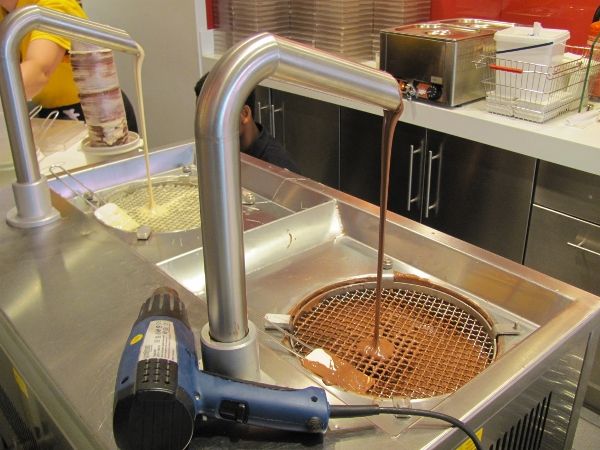 Melty chocolate goodness <3 br="">
Aaaaah.
We bought chocolate, obviously.
I didn't custom make one, 'cause the line was too long and I like the classics anyway.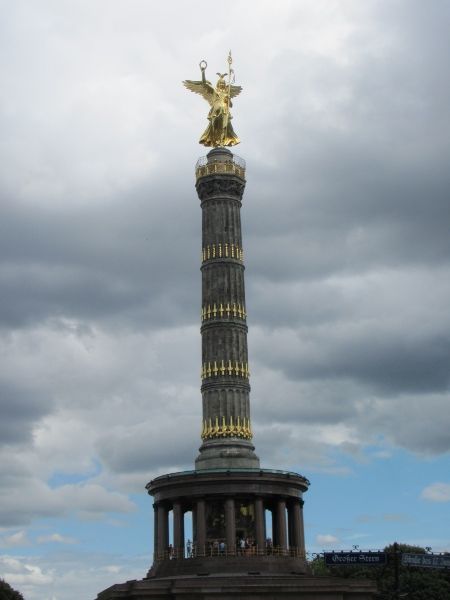 So on the train on the way in I'd seen some sort of out door market, so we went back looking for that.
I neglected to take pictures, but it was an antique market/flea market. I couldn't really buy anything due to travelling so light, but it was all super cool to see and we killed quite a bit of time there oohing and aahing before heading over to the Reichstag, the German Parliament Building.
We walked through a lovely "English Garden" to get there. Love them gardens!
So the night previous Jey had made us reservations on the internet, super convenient thought we. Weeeeeeeell. Apparently it takes 3 days for the internet reservations to process. Someone on their web team did not think this through -_- So we made
new
reservations for the evening, so we could go off and eat.
Also it rained while we were in line to make new reservations, which of course only happened because I
didn't
take my umbrella with me because it looked soooo nice in the morning. Of course.
As our last meal in Germany (or mine in any case) we had... Italian. It was very good then.
And then we decided to go
back
to Ritter because, well, Ritter.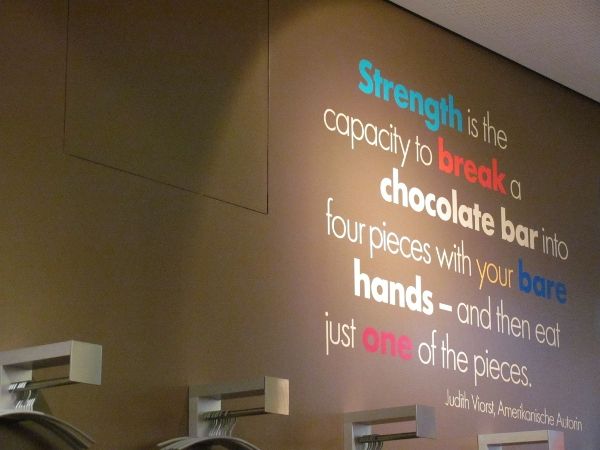 Well said Judith.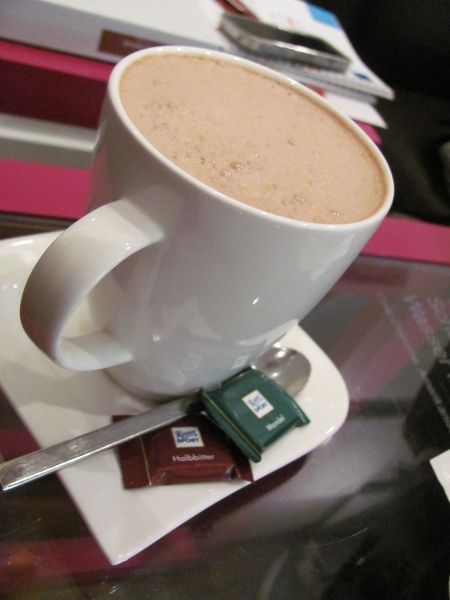 THE BEST HOT MINT CHOCOLATE I HAVE EVER HAD.
Then we popped by the train station to get our tickets to Prague for the next day, then back to the Reichstag!
The building above w/ the dome is it.
So the tour, including audio!, is free, hurrah :D
I HIGHLY recommend anyone visiting Berlin to go here
first
.
So you go up into the dome...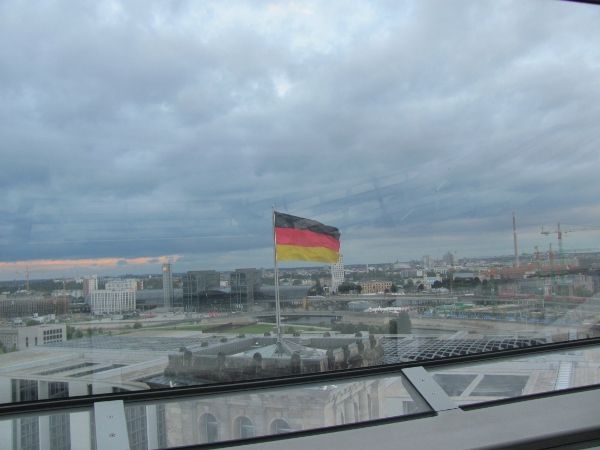 Which has a staircase spiraling its interior, and at designated places you stop and the tour tells you what you're looking at, and good places to go, and it's very much a one stop Berlin tour of everything.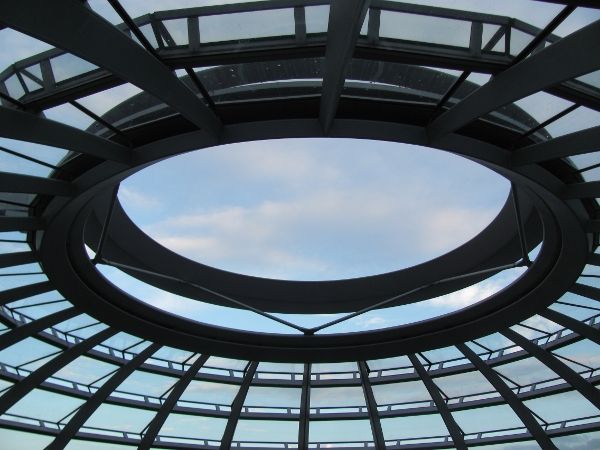 This dome is crazy cool, it's open in the center there and collects enough water to cover the plumbing for the whole building.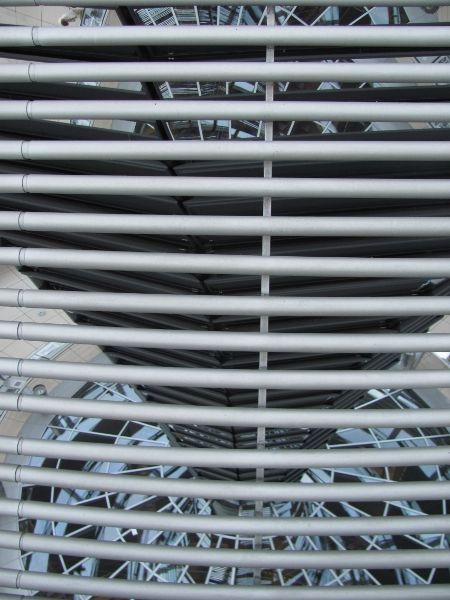 The center, which the water funnels down through, is a series of mirrors which provides natural lighting to almost the whole building.
(the flag is how you know I'm in Germany 8D)
Silly tourist holding a pizza box...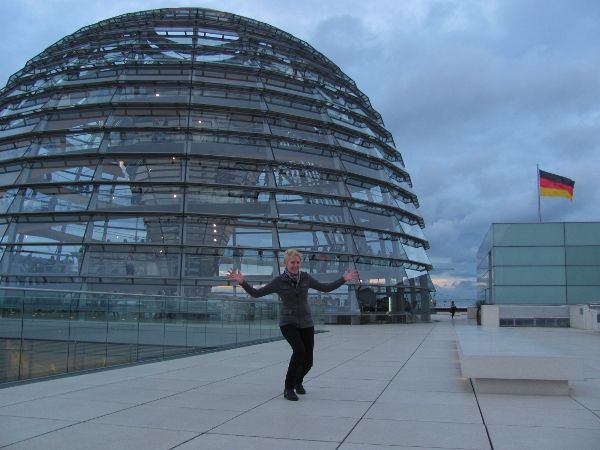 GUYS. I was in Germany.
3>